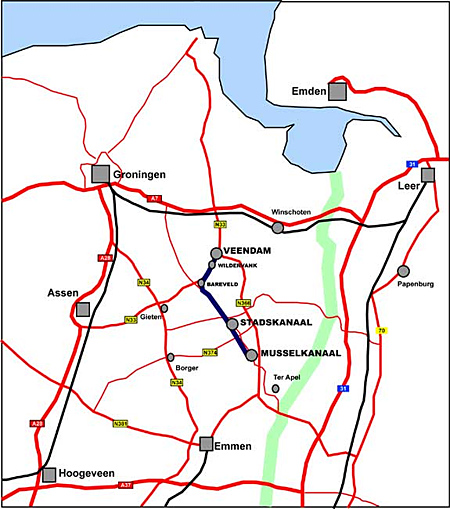 The STAR museum railway is easily accessible with your own vehicle. There is ample parking at the train stations. There are bus stops right around Stadskanaal, Veendam and Musselkanaal train stations. From there you can easily reach the NS train stations in the region. More information about the best connection www.arriva.nl 9292ov – Openbaar Vervoer Reisinformatie. Your journey can start at one of the stations below. In Veendam and Stadskanaal buy your ticket at the counter; in Wildervank and Musselkanaal at the conductor.
Our train stations
Veendam
(Parallelweg 4) is the only original NOLS station that still exists on the railway line. It dates from 1905. The museum railway still has a connection here to the goods railway used by the NS to Zuidbroek, a place on the main railway line from Groningen to Germany. Veendam train station is only a few minutes' walk from Veendam shopping centre
Wildervank
(C.W.Lubbersstraat) is a stop on the edge of the Groningen bog colonies.
Stadskanaal
(Stationsstraat 3) is the main station of the museum railway, which was rebuilt in the old style in 1998. It was built on the exact spot where the NOLS-STAR station Stadskanaal-Onstwedde was demolished 20 years ago. The central workshop and the depot are located on the site.
Note: Are you using a navigation system? Then search for zip code (9503 AD) otherwise you will arrive in Nieuw-Buinen.
Musselkanaal
(Stationsstraat 18) is the terminus of the museum railway. The Musselkanaal-Valthermond STAR station used to be here. You can easily walk to the center of Musselkanaal
Please note: there are currently no trains to Musselkanaal. On a number of days, the train runs to Nieuw Buinen, halfway along the railway line to Musselkanaal.